Craig McIntosh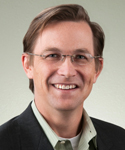 Department of Economics
9500 Gilman Dr, RBC 1305
Mail Code: 1519
La Jolla , California 92093-0519
Biography
Expertise and Interests
PDEL Activities
Biography

Craig McIntosh is a professor of economics at the School and co-director of the Policy Design and Evaluation Lab. He is a development economist whose work focuses on program evaluation. His main research interest is the design of institutions that promote the provision of financial services to micro-entrepreneurs, and he has conducted field evaluations of innovative anti-poverty policies in Mexico, Guatemala, Malawi, Rwanda, Uganda and Tanzania.

He is currently working on research projects investigating how to boost savings among the poor, on whether schooling can be used as a tool to fight HIV/AIDS in sub-Saharan Africa and on mechanisms to improve the long-term viability of fair trade markets.

As co-director of the Policy Design and Evaluation Lab, McIntosh is an expert on issues related to credit, insurance and savings markets in developing countries, as well as on how to evaluate policy impacts from how to design and conduct randomized field trials or impact assessments to how data or surveys can be used to conduct post assessments.

Before earning his Ph.D. in agricultural and resource economics from UC Berkeley, McIntosh did aid work in Somalia with the International Rescue Committee and spent a year on a Fulbright grant as a research director at FINCA/Uganda, a major microfinance lender. 
Expertise and Interests
Design of institutions
Micro-entrepreneurs
Economics
Program evaluation
PDEL Activities