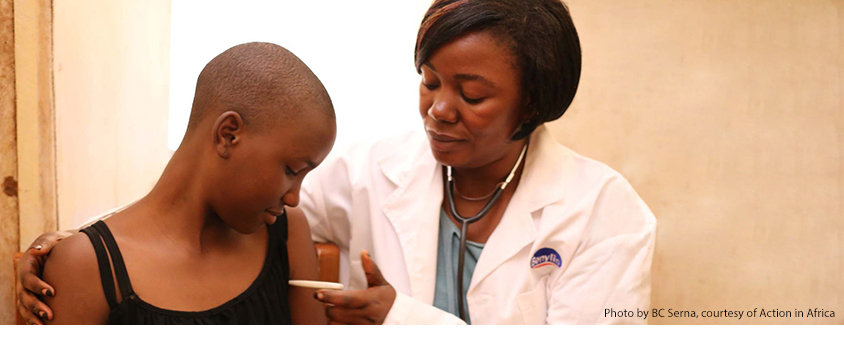 Technological innovations that combine insights across multiple fields have opened up exciting new frontiers in the promotion of human health.
By supporting projects that range from unique biosensors and mobile patient monitoring to the use of creative economic incentives, PDEL is supporting an interdisciplinary approach to public health.
Researcher: Drew Hall (UC San Diego)
Millions worldwide suffer from diseases that exhibit early warnings signs easily detected by standard clinical-grade diagnostic tools, but such tools are often prohibitively expensive to the developing world. Researchers are developing a smartphone-based pulse oximeter to provide a more portable and inexpensive diagnostic tool than standalone equivalents.
Student Researcher: Louis Weimer
Location: India
Why does consanguineous marriage—the marriage of close relatives—remain a common practice in the Middle East and South Asia? The goal of this study is to see if there is a link between consanguineous marriage and decreased intimate partner violence.
Student Researcher: Sameem Siddiqui
Location: Pakistan

This research will use behavioral experiments in conjunction with a smartphone monitoring application to examine how to incentivize public employees to improve the effectiveness of polio vaccine delivery in Punjab, Pakistan. 
Researchers: Craig McIntosh (GPS), Sarah Baird (George Washington University), and Berk Ozler (World Bank)
Location: Malawi
This project aims to understand the long-term impacts of a conditional cash transfer program in Malawi on a variety of outcomes ranging from labor-market outcomes to marital choice to investments in children.
Researcher: Drew Hall (UC San Diego)
Location: United States
Researchers developed and refined a smartphone-based platform that can be easily combined with a wide range of sensing technologies to enable mobile health (mHealth) solutions that seamlessly integrate with information and communications technology.
Researchers: Richard S. Garfein (UC San Diego) and Fatima Munoz
Location: Mexico
This project customized Video Directly Observed Therapy (VDOT) software, used to increase adherence to tuberculosis (TB) treatments and prevent drug resistance, so it works reliably and securely in the Mexican environment. It was piloted in two TB clinics in Tijuana.
Researchers: Christina Chambers (UC San Diego), Claire Coles (Emory University), Claire Coles (Emory University), Lyubov Yevtushok (Rivne Diagnostic Center, Ukraine), and Natalya Zymak-Zakutnya (Khmelnytski Regional Perinatal Center, Ukraine)
Location: Ukraine
Prenatal exposure to alcohol is a leading known cause of developmental disabilities in children across the world. Researchers piloted a Ukranian version of a computer game-based treatment for behavioral disregulation already shown to be effective in the United States. 
Student Researcher: Shanthi Manian
Location: Senegal
Female sex workers are disproportionately affected by HIV and other sexually transmitted infections (STIs). In the interest of bringing this population into the health system, several countries have adopted sex-worker registration programs that allow sex workers to avoid some criminal penalties if they agree to regular STI screenings. This randomized evaluation studied the impact of this policy, known as legalization and regulation, on the commercial sex market and on factors affecting STI risk among sex workers in Dakar, Senegal.
Student Researcher: Nathan Combes
Location: Kenya
Despite free treatment options, child mortality from diarrheal diseases in Kenya remains high. Researchers on this project asked rural Kenyans about their beliefs, knowledge, and attitudes regarding these diseases and their possible treatments. The survey experiment tested whether use of one of the most effective treatments would increase if it were endorsed by female politicians. Researchers also interviewed dispensary and community health workers.