Elections and Governance
Technology provides exciting new opportunities to empower citizens to participate in the political process. PDEL projects have developed new software tools that encourage citizens to run for office, permit them to be part of the election-monitoring process and crowd source novel forms of information on political outcomes from the voters themselves.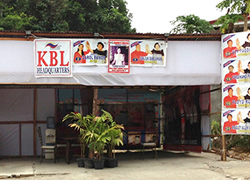 Using mobile phones to encourage citizen candidates to run for office in the Philippines
Researchers: Cesi Cruz, Michael Davidson
Location: Philippines
Overview: The exploration of how technology can be used to increase participation in local elections will be addressed. Deployed during the 2013 village elections in the Philippines, the project uses a custom-built SMS system to collect data on who citizens believed should run for local office but were not currently planning on running, then encourage these nominated individuals to run for office.