Karthik Muralidharan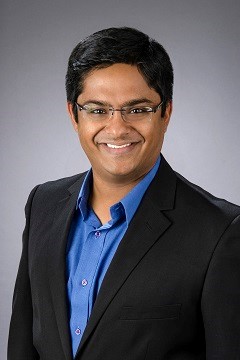 (858) 534-7040
Department of Economics
UC San Diego MC 0508
La Jolla , California 92093-0508
Biography
Expertise and Interests
PDEL Activities
Recent Publications
Biography

Karthik Muralidharan is Tata Chancellor's Endowed Chair in Economics at the University of California San Diego. He is a research associate of the National Bureau of Economic Research (NBER), a fellow of the Bureau for Research and Economic Analysis of Development (BREAD), a board member and co-chair of the education program at the Jameel Poverty Action Lab (J-PAL), an affiliate at the Center for Effective Global Action (CEGA), and a research affiliate with Innovations for Poverty Action (IPA).

Muralidharan's primary research interests include development, public, and labor economics. Specific topics of interest include education, health, and social protection; measuring quality of public service delivery; program evaluation; and improving the effectiveness of public spending (with a focus on developing countries).

Born and raised in India, Muralidharan earned an AB in economics (summa cum laude) from Harvard University, an MPhil in economics from Cambridge University, and a PhD in economics from Harvard.
Expertise and Interests
Development economics
Human capital
Education and health in developing countries
Program evaluation
PDEL Activities
Recent Publications

Muralidharan, Karthik, and Paul Niehaus. Forthcoming. Experimentation at Scale. Journal of Economic Perspectives.

Muralidharan, Karthik, and Nishith Prakash. 2017. Cycling to School: Increasing Secondary School Enrolment for Girls in India. American Economic Journal: Applied Economics 9 (3): 321–50. DOI: 10.1257/app.20160004.

Muralidharan, Karthik, Jishnu Das, Alaka Holla, and Aakash Mohpal. 2017. The Fiscal Cost of Weak Governance: Evidence from Primary Education in India. Journal of Public Economics 145:116–35. https://doi.org/10.1016/j.jpubeco.2016.11.005.

Muralidharan,

 

Karthik

.

 

2016. A New Approach to Public-Sector Hiring in India for Improved Service Delivery. In 

India Policy Forum 2015-16,

edited by Shekar Shah, Subir Gokarn, and Karthik Muralidharan. New Delhi: Sage.