Paul Niehaus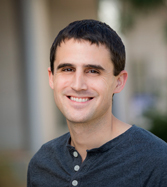 (858) 534-7040
Department of Economics
UC San Diego MC 0508
La Jolla , California 92093-0508
Biography
Expertise and Interests
PDEL Activities
Recent Publications
Biography

Paul Niehaus is an associate professor of economics at the University of California San Diego, where he works with governments in emerging markets to improve the implementation of social programs. He is a faculty research fellow at the National Bureau of Economic Research (NBER), a junior affiliate at the Bureau for Research and Economic Analysis of Development (BREAD), an affiliate of the Jameel Poverty Action Lab (J-PAL), and an affiliate at the Center for Effective Global Action (CEGA). He is also cofounder and president of GiveDirectly, currently the top-rated nonprofit by GiveWell and ranked among the 25 most audacious companies (Inc) and 10 most innovative companies in finance (Fast Company), and co-founder of Segovia Technology Co. He holds a PhD in economics from Harvard University. In 2013 Foreign Policy named him one of its 100 leading "Global Thinkers."
Expertise and Interests
Economic issues in developing countries
Social learning processes
PDEL Activities
Recent Publications

Muralidharan, Karthik, Paul Niehaus, and Sandip Sukhtankar. 2016. Building State Capacity: Evidence from Biometric Smartcards in India. American Economic Review 106 (10): 2895–2929.

Niehaus, Paul, Antonia Attanassova, Mariane Bertrand, and Sendhil Mullainathan. 2013. Targeting with Agents. American Economic Journal: Economic Policy 5 (1): 206–38. 

Niehaus, Paul, and Sandip Sukhtankar. 2013. Corruption Dynamics: the Golden Goose Effect. American Economic Journal: Economic Policy 5 (4): 230–69.

Faye, Michael, and Paul Niehaus. 2012. Political Aid Cycles. American Economic Review 102 (7): 3516–30.  

Niehaus, Paul. 2011. Filtered Social Learning. Journal of Political Economy 119 (4): 686–720.