Clark Gibson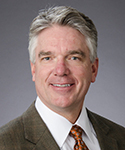 Department of Political Science
UC San Diego MC 0521
La Jolla , California 92093-0521
Biography
Expertise and Interests
PDEL Activities
Recent Publications
Biography

Clark Gibson is a professor of political science and director of the International Studies Program at UC San Diego.  He studies the politics of democracy and development, especially topics concerning foreign aid, elections, political accountability, political institutions, and the environment. He explores these issues in Africa, Central and South America, Asia, and the United States and has published his work in dozens of scholarly articles and chapters.

Currently, Gibson is working on multiple projects that assess the determinants of voting behavior in Africa by using original data from exit polls designed and implemented by the research team he founded at UC San Diego: The Project on African Political Economy (PAPE). Gibson has been a consultant for the World Bank, USAID, The National Academy of Sciences, and the United Nations. He has also served on many electoral observer missions around the world, most recently in Afghanistan. He received his PhD from Duke University.
Expertise and Interests
Political economy
Comparative politics
Elections
PDEL Activities
Recent Publications

Callen, Michael, Clark Gibson, Danielle F. Jung, and James D. Long. 2016. Improving Electoral Integrity with Information and Communications Technology. Journal of Experimental Political Science 3 (1):4–17. https://doi.org/10.1017/XPS.2015.14.

Ferree, Karen, Robert Dowd, Danielle Jung, and Clark Gibson. 2015. Election Ink and Turnout in a Fragile Democracy. Working paper. 

Ferree, Karen, Clark Gibson, Danielle Jung, James D. Long, and Craig McIntosh. 2015. How Technology Shapes the Crowd: VIP: Voice and the 2014 South African Election. Working paper, February.

Ferree, Karen, Clark Gibson, and James D. Long. 2014.Voting Behavior and Electoral Irregularities in Kenya's 2013 Election. Journal of Eastern African Studies 8 (1): 153–72. 

Long, James D., Karuti Kanyinga, Karen Ferree, and Clark Gibson. 2013. Kenya 2013: Choosing Peace over Democracy. Journal of Democracy 24 (3): 810–14.