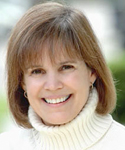 (619) 220-0228
Department of Medicine, Pediatrics
UC San Diego MC 0828

Biography
Expertise and Interests
PDEL Activities
Recent Publications
Biography

Christina Chambers is a professor of pediatrics in the Department of Medicine and director of clinical research for the Department of Pediatrics at UC San Diego. She is a perinatal epidemiologist, whose research is focused on environmental exposures and pregnancy and child health outcomes, including birth defects. She received her MPH in epidemiology from San Diego State University and her PhD in public health epidemiology jointly from UC San Diego and San Diego State University. 

Her current research activities include a set of studies evaluating the impact of autoimmune diseases and the medications used to treat them on pregnancy outcomes, a California Native American Research Center project testing the effectiveness of a web-based versus a peer health educator model for preventing risky alcohol consumption in women of childbearing age, a comparative effectiveness study of asthma medications in pregnancy, and a study to establish the prevalence of Fetal Alcohol Spectrum Disorders for the first time in the United States. Her international clinical research projects are focused on addressing medication and vaccine safety in pregnancy as well as Fetal Alcohol Spectrum Disorders, and involve studies focused on prevention and intervention in Ukraine, Russia, South Africa, with collaborations in Australia and Poland.
Expertise and Interests
Environmental causes of adverse pregnancy outcomes
Fetal Alcohol Spectrum Disorder
Epidemiology
PDEL Activities
Recent Publications

Bandoli, G., C. D. Coles, J. A. Kable, W. Wertelecki, L. Yevtushok, N. Zymak-Zakutnya, A. Wells, I. V. Granovska, A. O. Pashtepa, and C. D. Chambers. 2019. "Patterns of Prenatal Alcohol Use That Predict Infant Growth and Development." Pediatrics. Jan 04. PMID: 30610099.

Bandoli, G., C. D. Coles, J. A. Kable, W. Wertelecki, I. V. Granovska, A. O. Pashtepa, and C. Chambers. 2016. "Assessing the Independent and Joint Effects of Unmedicated Prenatal Depressive Symptoms and Alcohol Consumption in Pregnancy and Infant Neurodevelopmental Outcomes." Alcohol Clin Exp Res. 40 (6):1304-11. PMID: 27129610; PMCID: PMC4889502.

Chambers C., R. Xu, and A. A. Mitchell. 2017. Commentary on "Association of spontaneous abortion with receipt of inactivated influenza vaccine containing H1N1pdm09 in 2010–11 and 2011–12." Vaccine 35 (40): 5323–24. PMID: 28917296.

Hoyme, H. E., W. O. Kalberg, A. J. Elliott, J. Blankenshi, D. Buckley, A. S. Marais, M. A. Manning, L. K. Robinson, M. P. Adam, O. Abdul-Rahman, T. Jewett, C. D. Coles, C. Chambers, K.L. Jones, C. M. Adnams, P. E. Shah, E. P. Riley, M .E. Charness, K.R. Warren, and P.A. May. 2016. "Updated Clinical Guidelines for Diagnosing Fetal Alcohol Spectrum Disorders." Pediatrics 138 (2). PMID: 27464676; PMCID: PMC4960726.

Montag, A.C., M. L. Dusek, M. L. Ortega, A. Camp-Mazzetti, D. J. Calac, and C. Chambers. 2017. "Tailoring an alcohol intervention for AIAN women of childbearing age: listening to the community." Alcohol Clin Exp Res. Aug 23. PMID: 28833270.

Nguyen, T. T., R. D. Risbud, S. N. Mattson, C. Chambers, and J. D. Thomas. 2016. "Randomized, double-blind, placebo-controlled clinical trial of choline supplementation in school-aged children with fetal alcohol spectrum disorders." Am J Clin Nutr. 104 (6):1683–92. PMID: 27806977.