Marc Muendler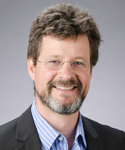 858-534-7040
Department of Economics
UC San Diego MC 0508
La Jolla , California 92093-0508
Biography
Expertise and Interests
PDEL Activities
Recent Publications
Biography

Marc Muendler is a professor of economics at the University of California San Diego.

Muendler conducts research into the local impacts of global markets. In the area of international trade he investigates how globalization affects local industries and labor markets. Much of his research is based on novel linked data on firms and their individual workers. For Brazil, a major developing country, he analyzes the consequences of its large-scale trade liberalization in the early 1990s. For industrialized countries, he studies the formation and operation of multinational enterprises and their impact on labor markets in Germany and Sweden. In the area of international finance, he analyzes the reasons for investors to acquire information and how private information and public transparency affect financial markets.

Muendler received his PhD from the University of California Berkeley.
Expertise and Interests
International finance
International trade
Development economics
PDEL Activities
Recent Publications