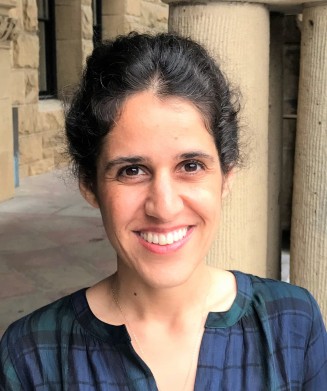 School of Global Policy and Strategy
UC San Diego MC 0519

Biography
Expertise and Interests
Recent Publications
Biography

Agustina Paglayan is an assistant professor in the Department of Political Science and the School of Global Policy and Strategy at UC San Diego. She is also a non-resident fellow at the Center for Global Development and a faculty affiliate with the Policy Design and Evaluation Lab (PDEL).  

Her research seeks to explain why some politicians but not others adopt public policies conducive to economic development, with a special focus on the political economy of education and human capital.

Paglayan received her PhD in Political Science from Stanford University, an MA in Education Policy also from Stanford, an MPP from Georgetown University, and a Licenciatura en Economia from Universidad de San Andres, in Argentina.
Expertise and Interests
education and human capital
political economy of development
state capacity
politics of policymaking
Recent Publications

Paglayan, Agustina. 2019. "Public-Sector Unions and the Size of Government." American Journal of Political Science 63 (1):21-36. https://doi.org/10.1111/ajps.12388.