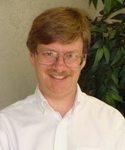 Department of Economics
UC San Diego MC 0508

Biography
Expertise and Interests
Recent Publications
Biography

Julian Betts is a professor of economics at the University of California San Diego. Betts studies the market for skilled workers, with emphasis on the economics of education. On the supply side of the market for skilled workers, his main interest is research on the determinants of school quality. On the demand side of the market for skilled workers, his research focuses on the impact of technological change on the demand for different types of workers.

Betts received his PhD from Queen's University. 
Expertise and Interests
Labor economics
Economics of education
Immigration
Technological change
Recent Publications

Betts, Julian R., Mark Dynarski, and Jill Feldman. 2016. Evaluation of the DC Opportunity Scholarship Program: Features of Schools in DC. NCEE Evaluation Brief, August. Washington D.C.: National Center for Education Evaluation and Regional Assistance.

Betts, Julian R., Youjin Hahn, and Andrew C. Zau. 2017. Can Testing Improve Student Learning? An Evaluation of the Mathematics Diagnostic Testing Project. Journal of Urban Economics 100:54–64. 

Betts, Julian R., Sami Kitmitto, Jesse Levin, Johannes Bos, and Marian Eaton. 2015. What Happens When Schools Become Magnet Schools? A Longitudinal Study of Diversity and Achievement. Washington, D.C.: American Institutes for Research. https://www.air.org/sites/default/files/downloads/report/Magnet-Schools-Diversity-and-Achievement-May-2015-rev.pdf.

Betts, Julian R., Sam M. Young, Andrew C. Zau, and Karen Volz Bachofer. 2016. College Prep for All: Will San Diego Students Meet Challenging New Graduation Requirements? San Francisco, CA: Public Policy Institute of California. https://www.ppic.org/content/pubs/report/R_416JBR.pdf.