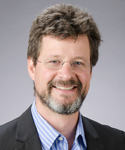 Department of Economics
UC San Diego MC 0508

Biography
Expertise and Interests
PDEL Activities
Recent Publications
Biography

Marc Muendler is a professor of economics at the University of California San Diego.

Muendler conducts research into the local impacts of global markets. In the area of international trade he investigates how globalization affects local industries and labor markets. Much of his research is based on novel linked data on firms and their individual workers. For Brazil, a major developing country, he analyzes the consequences of its large-scale trade liberalization in the early 1990s. For industrialized countries, he studies the formation and operation of multinational enterprises and their impact on labor markets in Germany and Sweden. In the area of international finance, he analyzes the reasons for investors to acquire information and how private information and public transparency affect financial markets.

Muendler received his PhD from the University of California Berkeley.
Expertise and Interests
International finance
International trade
Development economics
PDEL Activities
Recent Publications
Journal Articles
Becker, Sascha O., and Marc-Andreas Muendler. 2015. "Trade and Tasks: An Exploration Over Three Decades in Germany." Economic Policy 30 (84): 589–641. https://doi.org/10.1093/epolic/eiv014.
Helpman, Elhanan, Oleg Itskhoki, Marc-Andreas Muendler, and Stephen Redding. 2017. "Trade and Inequality: From Theory to Estimation." Review of Economic Studies 84 (1): 357–405. https://doi.org/10.1093/restud/rdw025.
Muendler, M.-A., and J. E. Rauch. 2018. "Do Employee Spinoffs Learn Markets from Their Parents? Evidence from International Trade." European Economic Review 105:159–63.
Muendler, M.-A. 2018. "Außenhandel, Arbeitsmarkte und die globale Verteilung der Einkommen" (The Global Distribution of Incomes, International Trade and the Labor Market). Wirtschaftsdienst/Economic Review (special issue) 98 (13): 50–61.
Muendler, M.-A. 2017. "Trade, Technology, and Prosperity: An Account of Evidence from a Labor-market Perspective." World Trade Organization Staff Working Paper. ERSD-2017-15.
Working Papers
Hanson, Gordon, Nelson Lind, and Marc-Andreas Muendler. 2016. The Dynamics of Comparative Advantage. June 28.